Skip to content
COVID-19 Update - Contact your local store for current store hours. Learn More
We are proud to announce a four-year partnership with Hockey Canada, beginning in 2019, and making OK Tire the Official Auto Service and Tire Retailer of Hockey Canada and Team Canada!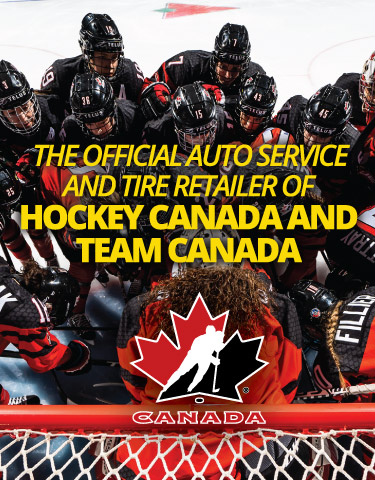 This is a an important step in our commitment to community engagement and support across the country. We are excited to expand our support of hockey in Canadian cities and to have a platform to engage with the strong hockey community across Canada.
"We are looking forward to supporting local communities across the country with Hockey Canada and celebrating the unifying power of sports." Jim Caldwell, president and CEO of OK Tire
We will participate in various grassroots programs in communities from coast to coast. These programs may include community grant initiatives, and recycling and environmental initiatives, and will be supported by the Hockey Canada Foundation, along with us and our partner, Bridgestone.
2021-22 Event Schedule
2022 IIHF World Junior Championship | December 26 – Jan 5 | Edmonton & Red Deer, Alberta, Canada
Journey to Women's Worlds 2021