Find the perfect fit
Add your vehicle or tire size to find the correct size tires for your vehicle.
General
Winter, Economy
This product may not be compatible with your vehicle. Add your vehicle or tire size to ensure this is the right fit.
3 Things To Consider When Buying Tires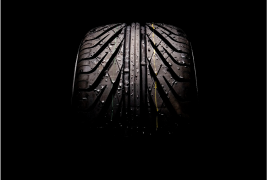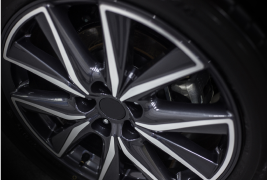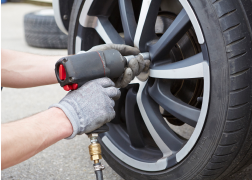 1. You've got lots of Tire Options
You may be confused as to the best type of tire for your vehicle; All-Season, Touring, Performance, All-Terrain, Winter or perhaps your interests are in track and competition tires. Whatever your need, your OK Tire expert can help.
2. How about the right wheels?
The right wheels are just as important as the tires mounted on your vehicle. Speed, braking, fuel economy as well as how they look on your car must be considered. Usually made from chrome, aluminum or an alloy, wheels can be a significant investment. Your OK Tire expert can help you decide on what is best for you and your vehicle.
3. Installation of your tires
New tires should be purchased in sets of 4, or at least in matching groups of two on each axle. For your safety and driving comfort, professionally installed and balanced tires will not only give you peace of mind, but improved fuel economy and extended tire wear. Your OK Tire expert can install and balance your new tires. Book an appointment now!
Features
A studdable winter tire with an innovative compound and new tread pattern offers superior traction in wet, snow and/or ice conditions.
---
Specifications
More Information

| | | | |
| --- | --- | --- | --- |
| Model | Altimax Arctic 12 | Brand | General |
| Aspect Ratio | 70 | Directional | N |
| Load Index | 100 | Load Range | XL |
| Primary Sidewall Name | Black Sidewall | Rear Aspect Ratio | 70 |
| Rear Tire Size | 205/70R15 | Rear Tire Width | 205 |
| Rear Wheel Diameter | 15 | Run Flat | No |
| Seasons | Winter | Segment | Economy |
| Speed Rating | T | Studdable | N |
| Tire Diameter | 26.3 | Tire Size | 205/70R15 |
| Tire Width | 205 | Wheel Diameter | 15 |
| Wheel Max Width | 7 | Wheel Min Width | 5 |
| Is Discontinued | No | Part Number | 15503030000 |