Skip to content
COVID-19 Update - Contact your local store for current store hours. Learn More
New and Exclusive at OK Tire
Blackhawk's engineering team has extensive experience designing tires for major rubber companies around the world resulting in one of the most technically advanced passenger and light truck programs on the market today.
Blackhawk tires are engineered with advanced tread and product construct built on a foundation of decades of manufacturing and R&D expertise. With a finished quality that rivals the industry's best-known manufacturers, Blackhawk tires are the product of world class engineering and real world rugged Canadian testing to meet the highest of standards.
Blackhawk uses only the best raw materials and once these world class tires are produced, they are tested right here in Canada by a dedicated Canadian engineering team and a host of professional drivers.
Built to tackle all types of terrain, the consumer PLT line-up is extensive inspiring performance for cars, trucks, crossovers, and SUVs – all available exclusively at OK Tire.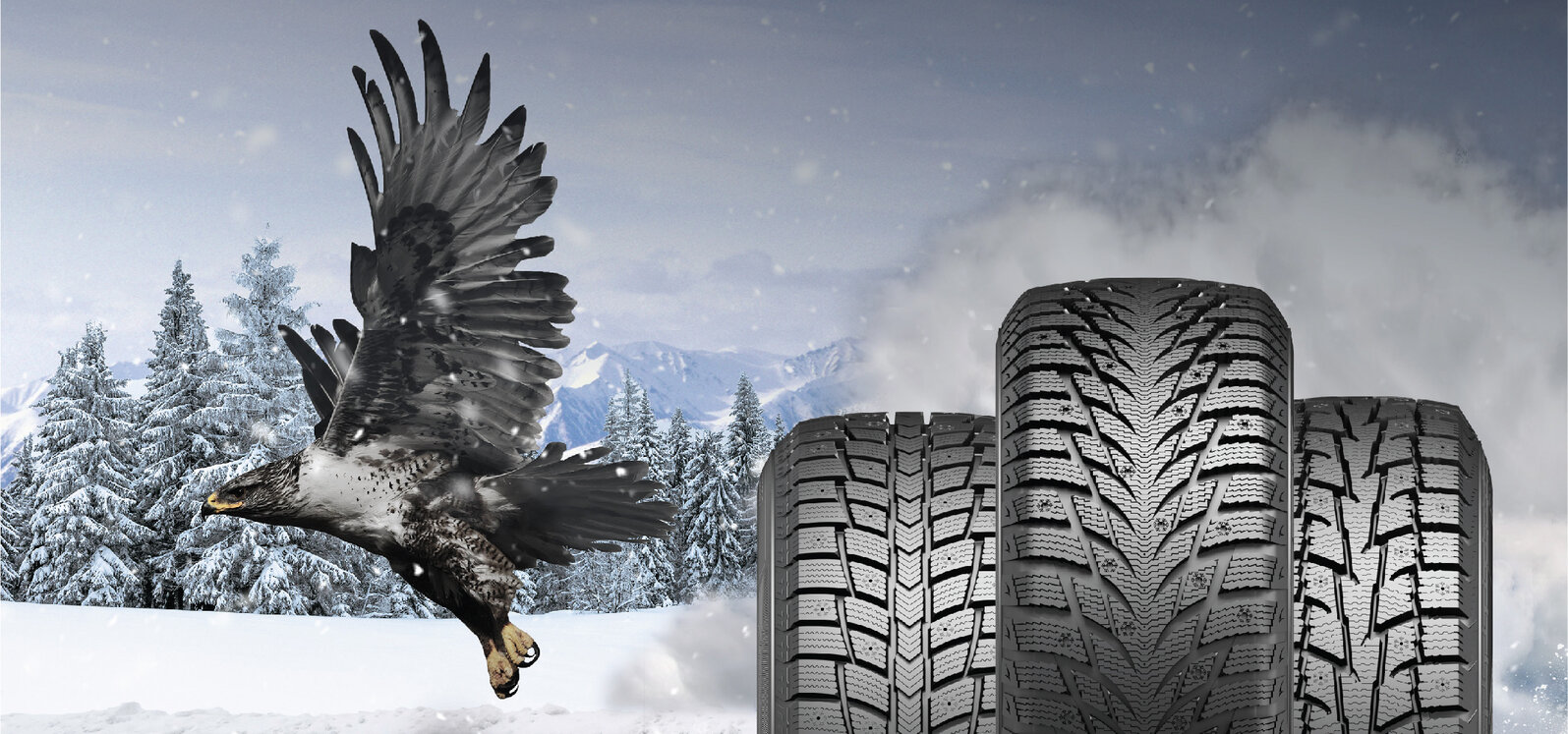 Introducing Blackhawk IcePrey Winter Tires
The HW02 & HW03 is Blackhawk's studdable winter passenger tire range designed for drivers looking for unparalleled traction on ice and snow. The directional tread, with deep snow evacuation grooves and biting edge sipes, balances a smooth quiet ride with aggressive winter traction. The tread designs are engineered to provide excellent turning and stopping capabilities for even the worst Canadian winters.
Directional tread pattern features serrated channel design to improve traction on ice, snow, and mud.
Multi-directional sipes in HW02 and lateral sipes in HW03 increases contact area to improve grip and handling in ice and snow conditions, without compromise to ride comfort.
Specially formulated cold-resistant compound ensures that tires stay soft in order to provide excellent traction and handling.
The HW06 is a Studdable tire designed for light trucks and SUVs. The aggressive directional tread pattern features X-Groove channels to evacuate slush and snow for superior traction on icy and snow-covered roads. Specially formulated tread rubber compound remains pliable and effective in the coldest temperatures.
X-Groove channel design promotes multidirectional grip in snow, slush, and wet conditions while minimizing road noise.
Solid center rib provides stability and superior handling while cornering in harsh winter conditions.
Specially formulated silica reinforced tread rubber ensures winter tires perform in the coldest temperatures.