Skip to content
COVID-19 Update - Contact your local store for current store hours. Learn More

Offers
Get up to $100 Bridgestone Visa¹ Prepaid Card² by mail when you purchase a set of 4 qualifying tires.
Bridgestone Tire has been an industry forerunner since its founding in 1931, introducing many new tire technologies along the way. Each of Bridgestone's significant advances in traction, wet handling, ride comfort, noise reduction, and wear resistance has improved the driving experience for vehicle owners everywhere. Empowered by this engineering expertise, Bridgestone offers an impressive lineup of tires for cars, trucks, SUVs, and specialty off-road and run-flat applications. Visit Bridgestone.ca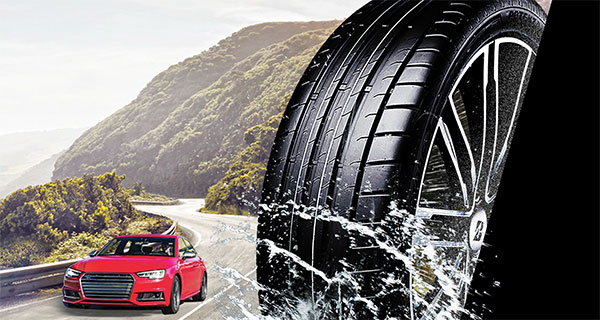 Get up to $100 Bridgestone Visa¹ Prepaid Card² by mail
when you purchase a set of 4 eligible Bridgestone Tires³!
OFFER VALID MARCH 29–MAY 09, 2021
³Claim form required. Certain restrictions and limitations apply. Limit 1 reward per each set of 4 eligible tires purchased; limit 3 rewards per household, customer or address. For eligible tires and complete details, see your participating Bridgestone retailer or BridgestoneTire.ca. Eligible tires must be purchased in-store from a participating Bridgestone retailer's inventory March 29–May 09, 2021. OFFER EXCLUDES COSTCO AND CANADIAN TIRE PURCHASES, AS WELL AS THE GENERAL MOTORS ADDITIONAL INSTANT REBATE. Cannot be combined with any other offer.
²The Visa Prepaid Card is issued by Peoples Trust Company pursuant to a license by Visa Int. No cash access or recurring payments. Card valid for up to 6 months; unused funds will be forfeited at midnight EST the last day of the month of the valid thru date. Card terms and conditions apply; see MyPrepaidCenter.com/site/visa-univ-can.
¹Trademark of Visa Int., used under license.