Skip to content
We are experiencing significant delivery delays for orders originating from and to BC.
COVID-19 Update - Contact your local store for current store hours. Learn More
Cooper® understands that the four tires on your vehicle are what keep you connected to the road, playing a crucial role in how your vehicle handles, and keeping you safe on your travels. Dedicated to technology and innovation, Cooper® established the Cooper's Global Technical Center, a worldwide centre of excellence for tire science and technology deployed around the globe.
At Cooper®, safety is their top priority and tires are made to last as they believe that manufacturing a quality product is key to ensuring your peace of mind. Cooper® knows that tires matter, and that is why you should Go with the Coopers™.
Passenger and Light Truck Tires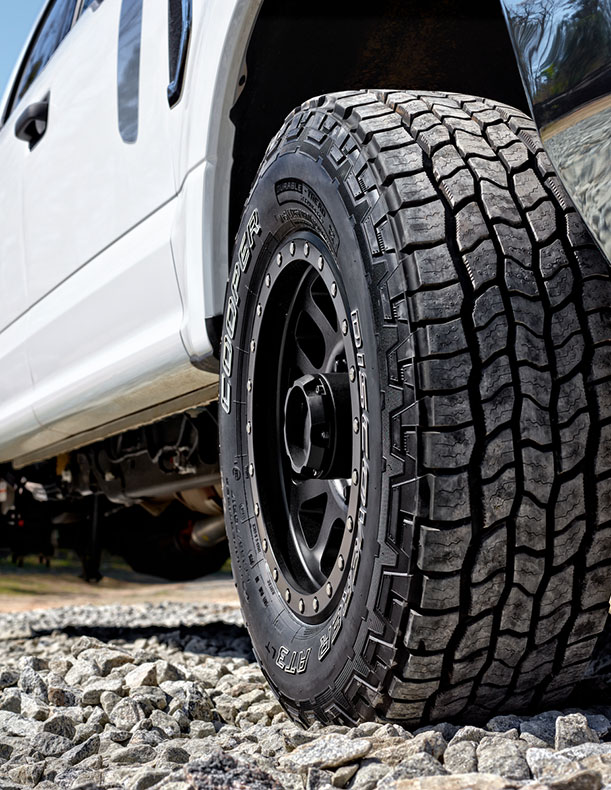 All-Terrain with Discoverer® AT3 4S™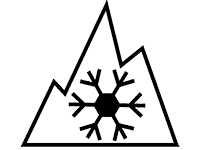 The Discoverer® AT3 4S™ with Adaptive-Traction™ Technology grips the surface, rocky or smooth, under the most severe weather, rain or shine. Provides on-road comfort with off-road durability maximizing grip and handling on wet roads.
• Specially designed 5-rib all-terrain pattern provides greater off-road driving capability and improved wet/dry traction.
• Uniquely shaped, deep center channels improve the tire's resistance to hydroplaning.
• Smaller gauge biting grooves (sipes) in all tread blocks provide increased vehicle stability and control, while reducing stone retention and drilling. Zigzags create more biting edges for optimal wet/dry traction.
• Patented saw-tooth technology traps snow in the tread to provide superior snow-on-snow traction.
All-Terrain with Discoverer® AT3 LT™ and Discoverer® AT3 XLT™
The Discoverer® AT3 LT™ and Discoverer® AT3 XLT™ with Durable-Tread™ Technology haul heavy loads with less wear and are built to withstand the ongoing assault from dirt and gravel. Designed to prevent cutting and chipping on rocky and gravel terrain with extreme durability for hauling.
• Tire shape engineered to strategically balance pressure at the tire-to-road contact area promoting even on-road treadwear and superior handling using Even Wear Arc™ Technology.
• The Whisper Grooves™ provides a sound barrier that reduces road noise.
• Ledges that easily eject stones and gravel, helping to prevent tire damage from stones. Also, helps maintain a clean tread for enhanced road traction.
• Exclusive to the Discoverer® AT3 XLT™, rugged traction shoulders provide increased off-road traction for boulder crawling and mud handling as well as additional resistance to abrasion and punctures