Address
1600 Regent Avenue West, Winnipeg, MB, R2C 3B5
Hours
Tuesday
8:00 AM - 5:00 PM
Wednesday
8:00 AM - 5:00 PM
Thursday
8:00 AM - 5:00 PM
Saturday
8:00 AM - 4:00 PM
Services at This Location
Alignment
Electrical & Battery Service
Brakes
Engine Diagnostics
Accessories & Vehicle Enhancements
Cars, SUV, Light Trucks
Alignment
Electrical & Battery Service
Brakes
Engine Diagnostics
Accessories & Vehicle Enhancements
Climate Control (Air Conditioning & Heating)
Cooling System
Drive Train
Preventative Maintenance
Tire Service & TPMS
Exhaust
Auto Repair & Maintenance
Oil Change / Lubrication
Warranty Approved Maintenance Centre
Tire Storage
Shuttle Service
About This Store
The Hudson family is proud to offer professional automotive services from oil service to engine diagnostics to tires. Our knowledgeable, experienced team will ensure your vehicle is cared for in the utmost professional manner. We have been part of the Winnipeg business community since 1986 and have earned the trust and recognition from our loyal customers. We offer a clean, professional waiting area and are located next to Kildonan Place Mall and many restaurants.
We also offer Winter and All-Weather tire financing through the MPI Winter Tire Program. Qualifying tires will have the mountain snowflake symbol. Please contact us or visit the
Manitoba Public Insurance
website to ensure eligibility and for more details.
OK Tire Transcona is very excited to announce that we were awarded the 2017 OK Tire Regional Store of the Year (Prairie Region). We invite you to visit our OK Tire store in Transcona.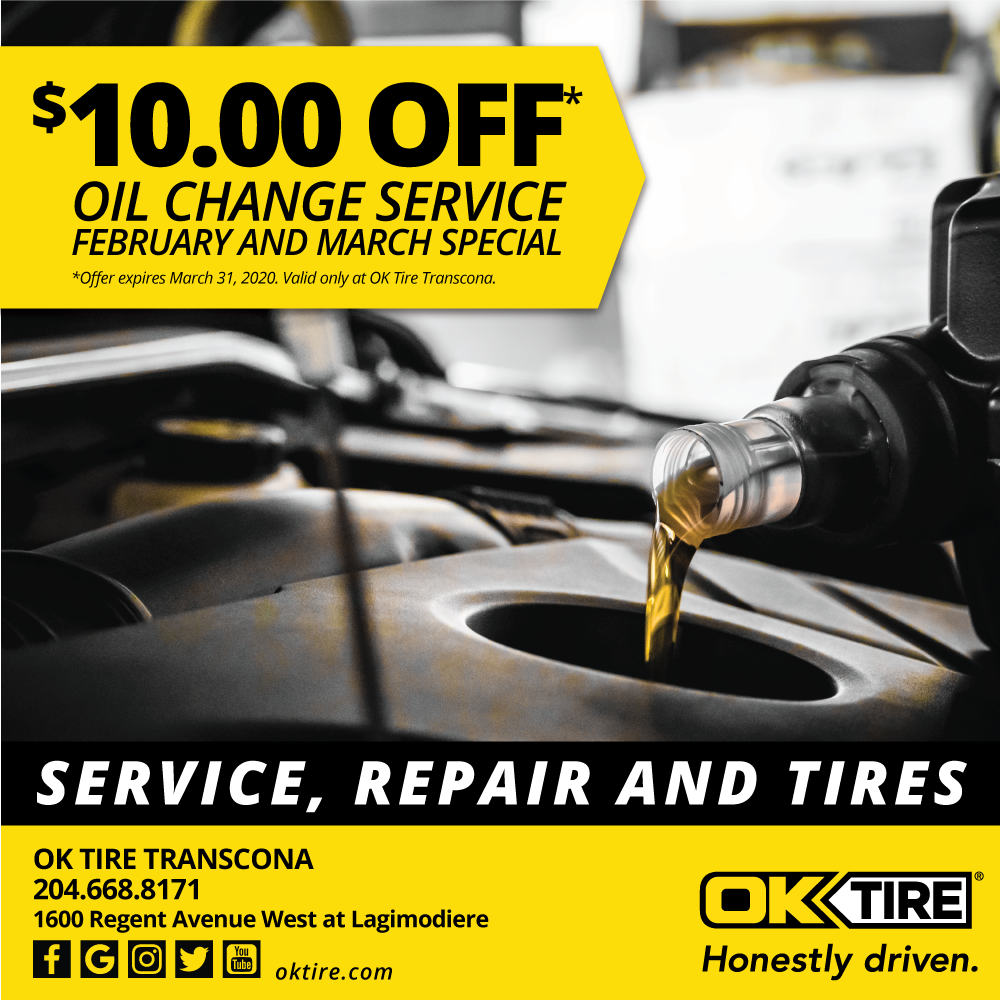 20 Years Accreditation:
Prairie Store of The Year: